Transform your business with cloud and mobile technology
See how Sage construction software connects your back-office to the construction site and allows teams to easily access the information they need, wherever they are.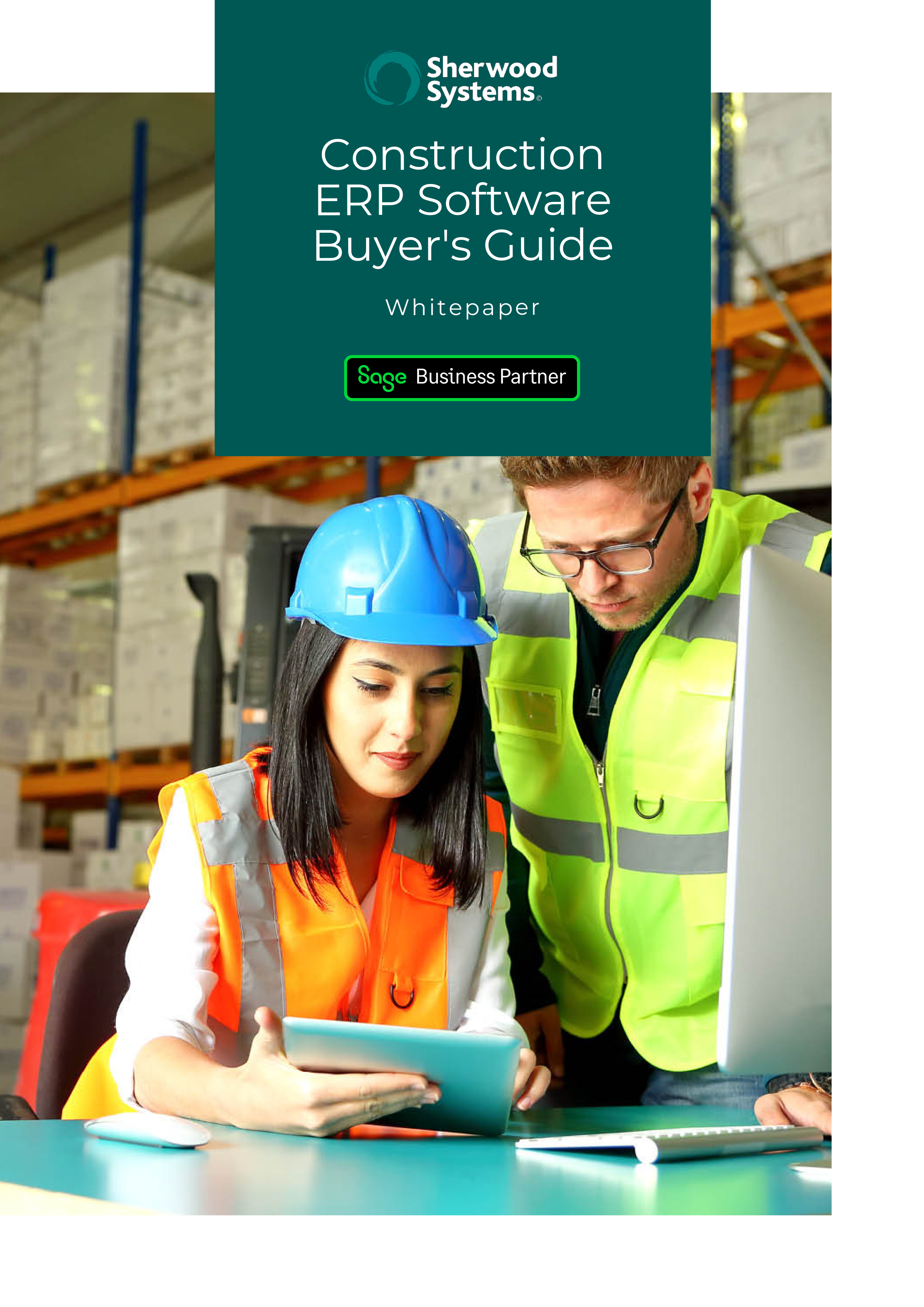 Free Guide
Construction ERP software buyer's guide
Buying software to run your construction business is one of the most important investments you'll make.
Making the right buying decision with the right experienced professional requires careful evaluation to find a solution that will fit your company for the long term.
To help we've outlined what to look for in our Construction ERP software buyer's guide.
Why Sherwood Systems?
Sherwood Systems possesses extensive expertise in implementing and providing support for Sage 200, from simple upgrades to complex migrations.
Smooth Implementation and Transition
Smooth platform transition and implementation.
Specialised Data Conversion
Special data conversion routines to handle your historical data.
Responsive Telephone Support
Easily accessible telephone support from the UK & Ireland.
Rapid Support Response Time
92.4% of inquiries addressed within 1 hour.