Unlock success with your existing Sage Solution
Help your teams accomplish more
Avoid duplication of work and handle customer relationships more efficiently with a consolidated view of data.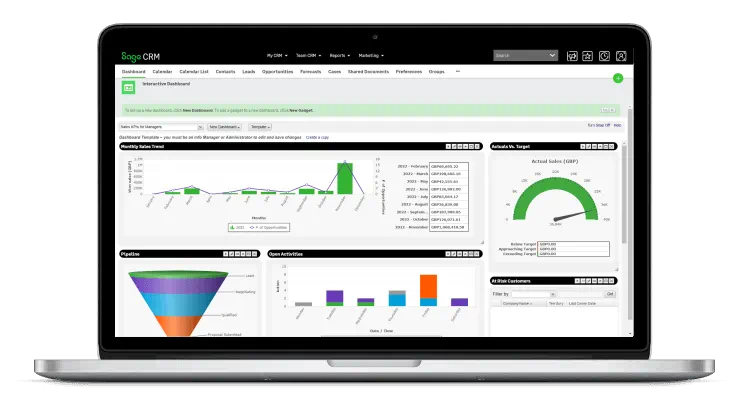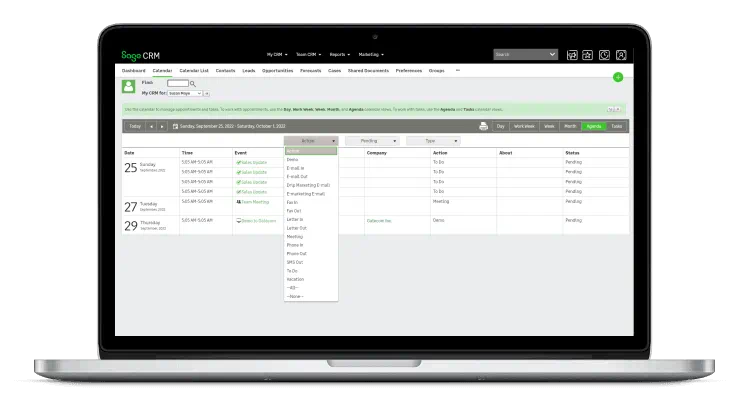 Track campaigns with MailChimp and Sage CRM
Based on your latest customer information, send email campaigns in MailChimp, track it with Sage CRM and drive growth upwards.
Improve customer service
Gain an end-to-end view of the customer life cycle based on reliable data and capitalise on up-sell and cross-sell opportunities.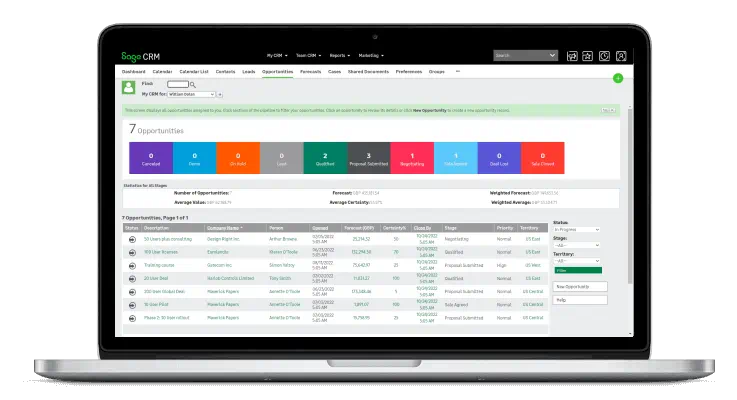 How CRM can help your business deliver an exceptional customer experience
A CRM solution helps you simplify the sales process, shorten sales cycles, and make the most of every sales opportunity.
CRM software automates sales tasks such as creating quotes and orders, forecasting sales, progressing leads, and converting them to opportunities using sales workflows. Using CRM software, your marketing team can identify the sources of leads, opportunities and closed sales.
They can also find customer information for upcoming campaigns and send targeted email marketing campaigns. When customers place orders for your products or services after these marketing campaigns, you can track these orders using an ERP or business management solution, like Sage 200.